Haitham bin Tarik, The Sultan of Oman visited The Prince of Wales this afternoon, following his audience this morning with Her Majesty the Queen. Haitham bin Tarik had succeeded Qaboos bin Said in 2020. Qaboos bin Said was Sultan for almost 50 years.
The Sultan comprehends Britain well having studied at Oxford and worked in the Embassy here for several years. This is the first visit of Haitham bin Tarik in Great Britain since his appointment in 2020. Many strategic political and diplomatic discussions were part of the Sultan's visit to Great Britain.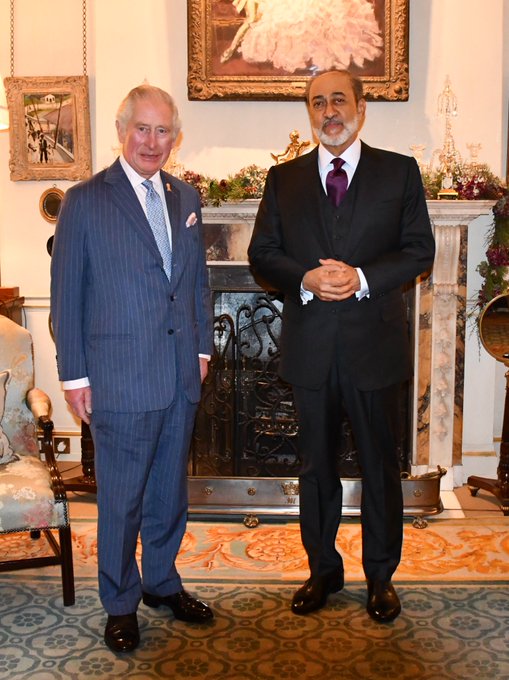 Earlier today, The Queen received The Sultan of Oman and Her Highness the Honourable Lady at Windsor Castle. According to an official release, the meeting was a demonstration of the importance the UK places on its relationship with Oman. Her Majesty is only carrying out light duties, after being ordered to rest by her doctors.