Similar to Chinese activities in Africa, China was relentlessly trying to capture the ports in Palk Strait to control the South Asian Sea. With the access to Sri Lankan ports, China could've threatened Quad's dominance in the Bay of Bengal and the Pacific Ocean.
For the past decade, China was trying to surround India in the Pacific Ocean and the Bay of Bengal. The strategy followed by China included
Owning Pakistan and Sri Lankan economies by giving hefty loans that small countries would never be able to pay back.
Controlling Pakistan, Sri Lankan, and Bangladesh ports by the medium of strategic partnerships to control the Asian Oil route which runs from the Middle East to Japan and Australia.
Needless to say, the route was too important to lose for Quad nations. The USA didn't have a direct benefit in protecting the South Asian sea like other Quad allies. The USA was more focussed on breaking China's influence in the Indian ocean.
Major news came from Sri Lanka this week as the country's economy started breaking down, due to the USA impos ing sanctions on Russia regarding Oil exports. As the fuel prices reached new peaks, Sri Lanka was out of the foreign exchange to pay for imports.
India was only protesting Chinese investments in Sri Lanka for now without impacting the internal politics. But as soon as Sri Lanka agreed to accept Indian help, Modi was quick to give checkmate to China from the Indian Ocean.
India's major checkmate in Sri Lanka include
Removal of Chinese investments from Ports of Interest
Building Wind Power Plant in Sri Lanka for electricity import
Offering 2.5 Billion USD Credit Line in the very hour
Currently, Chinese Investments in Sri Lanka amount to nearly 15 Billion USD, Sri Lanka has asked to reevaluate this debt to 3.5 billion USD. Various Local Politicians blamed corrupt politicians for supporting international investments in exchange for bribery in the past.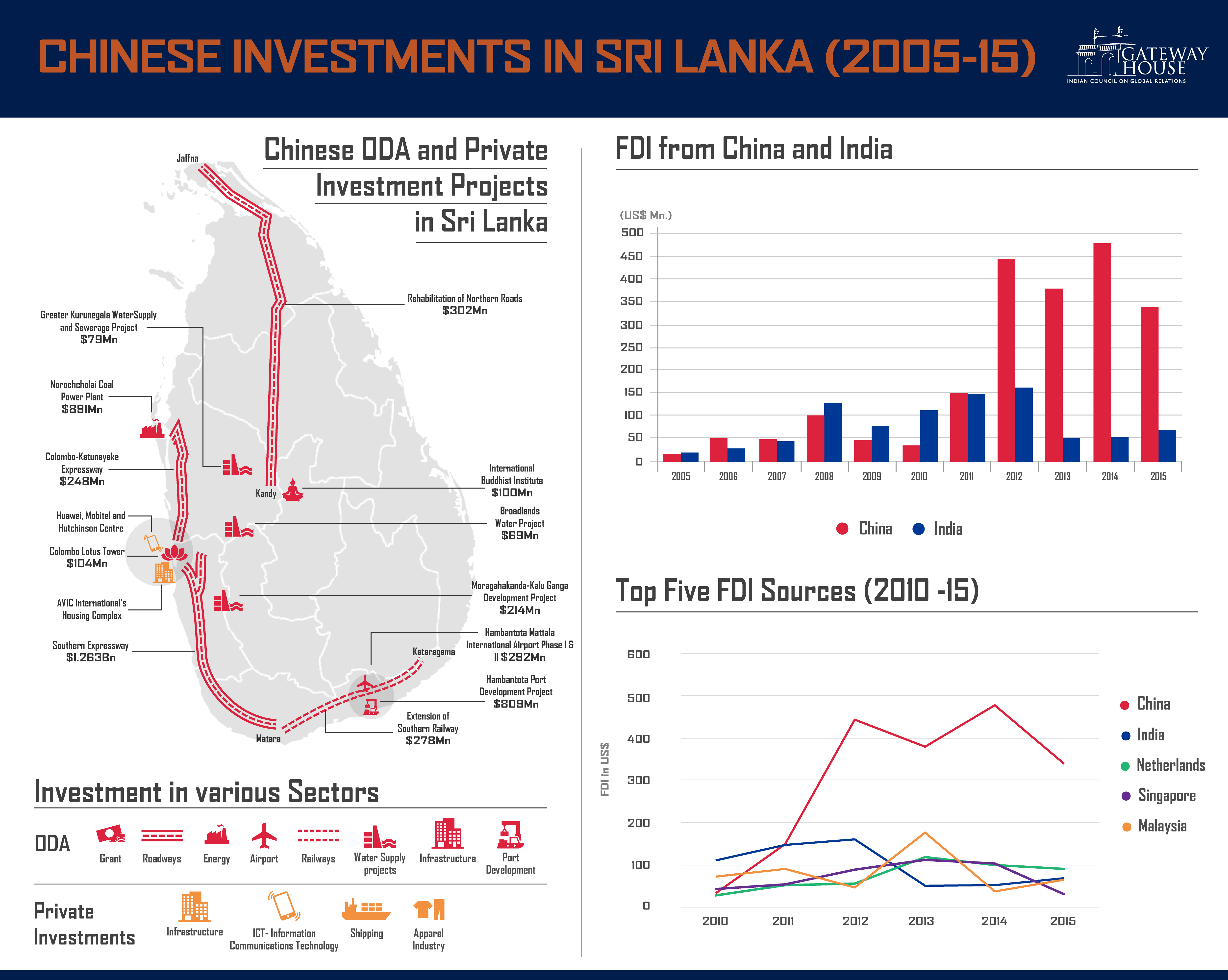 With the increased investment in Sri Lanka, India would be able to control and monitor unwanted activity in the Indian Ocean and Palk Strait. Its a major win for QUAD nations in order to keep the international trade route open and active for everyone.
Due to unrest in West Pakistani Communities due to the Chinese takeover, China was never able to mint out the best from Investing in Corridors built in Balochistan. Earlier in 2017 India's spy Kulbhushan Yadav was arrested in Balochistan (Part of Pakistan but ports controlled by China. The case against Kulbhushan is pending at ICJ.